Skip to Main Content
It looks like you're using Internet Explorer 11 or older. This website works best with modern browsers such as the latest versions of Chrome, Firefox, Safari, and Edge. If you continue with this browser, you may see unexpected results.
Women Recognized Today
Present Women Health Care Workers in the U.S.
These women are recognized not just by their outstanding career; they are also recognized by their dedication and integrity to bring hope to our country that has been suffering through a huge pandemic. They are out there in this COVID battle healing others and making sure that we are being safe and secure. Let us recognize these women today and express gratitude for their service.
Nancy W. Dickey

Nancy W. Dickey was the first youngest woman President of the AMA. Her work and dedication to the medical field continues to inspire women to be nurses and doctors to spread healing and hope to our country.
Ardis Dee Hoven

Ardis Dee Hoven is an representative of over 100 national medical associations. Her work and dedication to medicine has led to advocate physicians and patients who have a voice to be heard to be healed. Her work has spread hope to those who are in need.
Present International Midwives
Sheena Byrom

Sheena Byrom is one out of many UK midwives. She has worked as a midwive for 40 years. Throughout her career, she has been to many conferences spreading hope to other women who want to study midwifery and spreading the joys of healing in natural births.
Saraswathi Vedam

Saraswathi Vedam is an Associate Professor of Midwifery. She was a midwife in a clinic for 30 years. Her work has been spread throughout the world.
Robin Lim

Robin Lim is one of many Indonesian midwives that provide hopeful, healing care to young mothers in malnourished parts of Indonesia. Her healing care has inspired many women to go out into parts of the world where healthcare is limited.
Muslim Midwives

This website explains the traditions of Muslim midwifery. It also explains how these women are being gratefully acknowledged throughout history.
Chinese Midwives

This news article explains the importance of midwives in China during the COVID pandemic.
Present International Women Health Care Workers
International Healthcare Workers Today

This website recognizes some well-known international women healthcare workers during the pandemic. These women, along with our nation's women, are on the frontlines everyday as well. All women healthcare workers need to be given thanks to.
Present Midwives in the U.S.
Ina May Gaskin

Ina May Gaskin brings healing and hope into her work as a midwife. She encourages pregnant women to be calm and courageous. She spreads hope to mothers all around.
Caroline Flint

Caroline Flint has been practicing midwifery for 37 years. She spreads healing and hope to all of her clients. She encourages all women to have natural births. She advocates for women who have an interest to be midwives.
Marinah Valenzuela Farrell

Marinah Valenzuela Farrell started her career as a midwife and because of her work of spreading hope and healing to mothers everywhere, she is now the President of the Midwives Alliance of North America.
Nicolle L. Gonzalez

Nicolle L. Gonzalez is a Native American midwife living in New Mexico. She is currently starting her own midwifery clinic in her hometown. Her business is promoting hope and healing to all Native American women.
Present Women Firefighters in the U.S.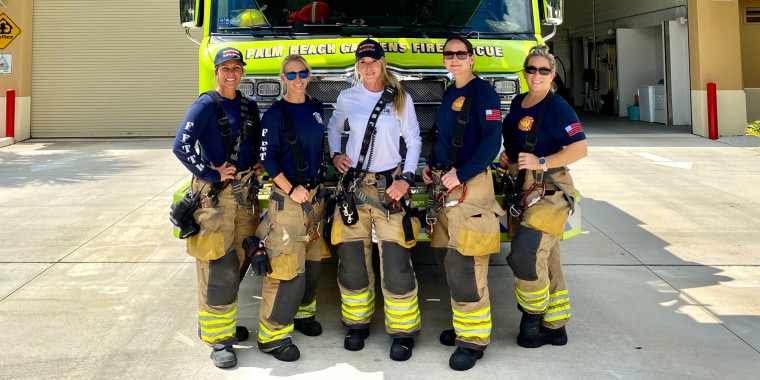 All-Women Firefighter Squad

This article explains about an all-women firefighter squad that encourages hopeful women everywhere to be a firefighter in a man's world. These women help heal their community by protecting them from major fires and other incidents.
Women of Fire

This website explains in full detail that black women can become firefighters in their communities spreading hope and healing to others who would want to follow in their footsteps.
Present International Firefighters
Tanzania's Famous Woman Firefighter

Pili Kaku is famous for being the only female firefighter in her squad in Tanzania. Her story has inspired so many women to follow in her footsteps. She expresses her love for her career as well as her spreading the joys pf healing in a time of crisis.
Present Women Police Officers in the U.S. and Around the World
Famous Women on the PD Force

This website is filled with remembrance and grateful respects to all women police officers around the world that spread healing and hope to their nations.