Skip to Main Content
It looks like you're using Internet Explorer 11 or older. This website works best with modern browsers such as the latest versions of Chrome, Firefox, Safari, and Edge. If you continue with this browser, you may see unexpected results.
Domestic Violence Month (October)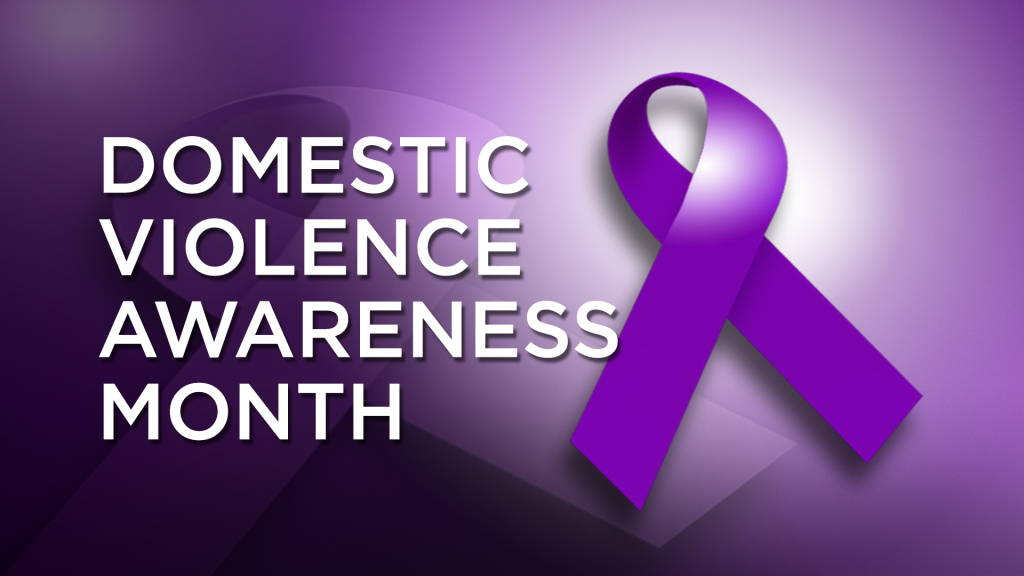 National and International Government Sources
International Organizations
End Violence Against Women International

End Violence Against Women International provides training, formulates policies, educates, and compiles data.

UNiTE to End Violence Against Women

"Launched in 2008, the United Nations Secretary-General's UNiTE to End Violence against Women campaign aims to raise public awareness and increase political will and resources for preventing and ending all forms of violence against women and girls in all parts of the world."

MERGE for Equality

"Transforming masculinity to advance gender equality"
Search Terms to Use for Domestic Violence
Below are other search words that may help when doing research on Domestic Violence:
Family Violence
Spousal Abuse
Violence Against Women
Violence Against Women Act of 1994 US
Sex Crimes
Rape
Acquaintance Rape
Dating Violence
News Sources
NPR: Domestic Violence
National and worldwide coverage, with both text and audio articles.
PBS

Articles and videos from PBS on the subject of domestic violence around the country and the world.
Books on Domestic Violence at Central Piedmont Library
Domestic Violence

by

ISBN: 9780737757194

Publication Date: 2011-12-15

Editor Louise I. Gerdes has thoughtful collected a series of essays that tackle the tough topic of domestic violence. Essays are sequence in a pro versus con format so that readers are presented with more than one intelligent viewpoint on every issue. Across four chapters, readers will evaluate the seriousness of domestic violence, what factors cause it, whether teen dating violence is a serious problem, and whether economic downturns amplify problems that can lead to domestic violence. Essay sources include the National Coalition for Child Protection Reform, American College of Obstetricians and Gynecologists, Information Week, and the National Child Abuse Coalition.

Domestic Violence and Criminal Justice

by

ISBN: 9781843928195

Publication Date: 2013-11-20

This book aims to provide an up-to-date and comprehensive introduction to the subject of domestic violence and its interaction with the criminal justice system- including agencies such as the police, the Crown Prosecution Service, the probation service and Children's Services, the courts and the prison service, as well as voluntary agencies such as Women's Aid. The book also looks at how these various agencies work together at a local level and the coordinating role of the Home Office and the direction provided at a central level. Domestic Violence and Criminal Justice examines the phenomenon of domestic violence, the various forms it takes and the theories that have been put forward to explain it. It takes an historical approach to examine policy and legislative developments over the last forty years and how those developments make themselves manifest today. The authors provide an authoritative and critical account of the different agencies and the work they carry out both independently and jointly; they also consider the limits of a crime centred response to domestic violence. The book provides a conceptual framework in which domestic violence and criminal justice might be better understood. It covers all the current issues in this field and it will be a 'source book' in directing readers to further reading. It will be essential reading for both students and practitioners in the field.

Child Abuse and Domestic Violence

ISBN: 1414448562

Publication Date: 2011-04-08

My Partner, My Enemy

by

ISBN: 9781442265165

Publication Date: 2016-06-03

The problem of domestic violence and partner abuse knows no bounds, can affect anyone, and when kept silent and in the dark can become deadly. Hon. John Leventhal presided over the Brooklyn Felony Domestic Violence Court, the first felony domestic violence part in the nation, since it opened in June 1996 until he was elevated to the appellate court January 2008. While domestic violence has greater social and legal visibility today then it did in the past, the problem still remains a massive and ongoing crisis. My Partner, My Enemy brings truth and reality to a matter that desperately needs to be addressed. So how do we help reduce and eliminate intimate partner abuse, especially when the public knows so little and much goes unreported? By exploring the severity of the problem through true case studies of violent and abusive men, and their motivations, Leventhal successfully brings to light the problem and ways to help.

Abused Men

by

ISBN: 0313356181

Publication Date: 2009-02-24

An award-winning investigative journalist provides a disturbing new look at an underreported type of domestic violence--the abuse of men. * The latest research figures and up-to-date surveys on the prevalence of intimate partner violence against men * Personal interviews and cases drawn from media coverage of politicians and other public figures * A selected bibliography

Family Violence

by

ISBN: 9780737756517

Publication Date: 2011-11-18

Boys who witness domestic violence are two times as likely to abuse their own partners and children when they become adults. Abuse, whether conducted by a man or a woman, touches every family on some level. Whether a mild disagreement took a wrong turn, or a young child witness her guardians striking one another, family violence leaves a lasting, powerful imprint. This guidebook shows readers that family abuse is a global issue, by presenting several internationally sourced essays. While the U.S. receives some coverage, readers will learn about the topic of violence in places such as Ireland, Australia, Tanzania, Vietnam, Scotland, Japan, Uganda, and Pakistan. This global survey will help readers to develop their own strong, intelligent opinions. Essay sources include The Economist, General Statistics Office of Vietnam, The World Health Organization, and Weill Medical College of Cornell University.

Invincible

by

ISBN: 0399166580

Publication Date: 2015-10-06

According to UNICEF, growing up with domestic violence is one of the most pervasive human rights violations in the world, affecting more than a billion people. Yet too few people are aware of the profound impact it can have. Invincibleseeks to change this lack of awareness and understanding with a compelling look at this important issue, informing and inspiring anyone who grew up living with domestic violence-and those who love them, work with them, teach them, and mentor them. Through powerful first-person stories, including the author's own experiences, as well as insightful commentary based on the most recent social science and psychology research,Invinciblenot only offers a deeper understanding of the concerns and challenges of those who grew up with domestic violence, but also provides proven strategies everyone can use to reclaim their lives and futures. 'When you grow up living with domestic violence, witnessing those you love tear each other down with physical and verbal blows, your brain doesn't know how to deal with that.'from the foreword by Tony Robbins The author is donating all net royalties to the Childhood Domestic Violence Association. 'I have never shared the fact that I was a child of domestic violence. And, if I had not met Brian Martin, I don't know if I would have. What appeals to me most about Brian's approach is that it is based on empowerment. Our experiences as children living with domestic violence have given us the equipment-a secret weapon, if you will-to overcome all kinds of obstacles in our lives. It means we arenotvictims, we are victorious.'Tony Robbins, bestselling author and Peal Performance strategist 'Attention-grabbing and revealing, giving us insight into the world of CDV. It will be a valuable tool for our staff and New York City's most vulnerable population-its children.'Trevor M. Johns, acting associate commissioner, NYC Administration for Children's Services 'Martin's kindness shines through this book. And though many purported self-help books often have the stench of the obvious-House too cluttered? Throw out stuff! Overweight? Eat less, move more!-Invincible has the air of honesty and hard work, and the feeling of someone who wants to help. It is not easy reading. It is not pleasant reading. But for anyone who grew up in a violent household, it could very well be the most important reading.'NJ.com